Key Features
Power Options: 3.5KW
Rated Voltage: 220V, 1 Phase, 50HZ
Voltage Fluctuation: From 180-240V
Product Size: L300*W580*H300+100mm
Product Material: Stainless Steel #201/#304
Spares Included: Lid, Bottom Grate,  fryer basket
Fryer Basket Size: 165*310*145mm
Oil Tank Size:180*335*140mm
Temperature Control Device: Yes
Services: Customized OEM/ODM
Oil Tank Capacity: 8L
Switch Control Way: Knob
Oil Drain Valve Design: Yes
Product Catalogue
Quote Me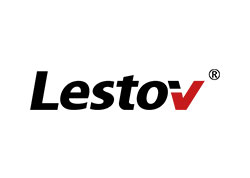 As a hot-selling countertop induction fryer, more than 95% energy efficiency and eco-conscious design.
Make it widely used in the United States, Canada, UK, Singapore, Europe, Australia, and others.
Features & Advantages:
Fryer filter (oil strainer) to collect food residues and paste, saving the using costs of the new oil.
Add insulation cotton at the bottom and around the oil storage container to keep the frying oil temperature stable.
95% energy efficiency by induction heating brings fast cooking for the output of fried food and a short recovery time.
The commercial deep fryer adopts an all-stainless steel structure, which is durable and has a service life of about ten years.
Oumenglong's deep fryer thermostat can help you adjust the upper limit frying oil temperature of the commercial deep fryer.
You can open the faucet and oil drain valve at the front of the fryer machine to replace the best oil for frying, and cleaning faster.
The knob switch corresponds to 8 levels of firepower controls, which can meet the different requirements for frying heat from low to high.
French fries ripen quickly in the 360-degree full immersion frying, keeping them crispy, and avoiding harmful substances during long frying or secondary frying.