Key Features
Model No: LT-TZL-B135/105
Power Options: 3.5 KW / 5KW
Voltage: 220V, single-phase, 50HZ
Voltage Fluctuation: 180-240V
Product Size:  D450*W530*H300 + 100mm
Oil Tank Size:390*338mm; Depth 140mm
Product Material: Stainless Steel #201/#304
Spares Included: 2 Fryer baskets

Services:

Customized OEM ODM
Temperature Control Device: Yes
Basket Size:  310*175 *140mm
Oil Tank Capacity: 13.3L
Switch Control Way: Knob
Oil Drain Valve Design: Yes
Package Size: 710*500*610mm
Package Way: Carton Box
Net Weight:21KG
Gross Weight:29 KG
Product Catalogue
Quote Me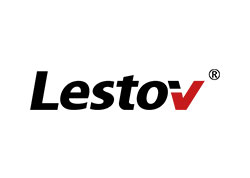 As a hot-selling tabletop commercial professional deep fryer, energy-saving and environmental protection designs are widely popular in the United States,
Canada, UK, Singapore, Europe, Malaysia, Australia, and other countries. Compact, efficient, and easy to clean so that you can provide a variety of fried foods.
Features & Advantages:
Sturdy stainless steel feet wrapped in the rubber make the frying equipment not easy to slip from the place.
95% energy efficiency by induction heating brings fast cooking for the output of fried food and a short recovery time.
Omron thermostat control allows you to adjust the up-limited temperature for frying to prevent the temperature exceeded.
Adopt German aviation/industrial special electromagnetic components to continuously transmit stable, strong, and highly utilized heat.
The knob switch corresponds to 8 levels of firepower controls, which can meet the different requirements for frying heat from low to high.
This commercial deep fryer comes with a double basket deep fryer with a front hook and a hanger for draining, reducing the amount of food grease.
Below the fryer, the fry oil filter-net uses a groove design, adding the convenience to clean the food residue and saving the using costs of the new oil.
The large capacity of 13.3 liters is designed to meet the equipment requirements of commercial kitchens and can quickly fry multiple batches of food.
A stainless steel drain valve with a tap makes oil cleaning easy. A circular hole is directly connected to the drain valve, increasing the convenience of use.
The knob is easy to switch power and can be adjusted to different oil temperatures required for various foods, with fast heating and short recovery time.
The density and specifications of the frying basket can be customized. It is made of high-temperature-resistant stainless steel, without coating, and is equipped with an anti-scald handle.