Key Features
Model No.: LT-TPP-B135/B105
Power Options: 3.5KW / 5KW
Rated Voltage: 220V, single-phase, 50HZ
Voltage Fluctuation: 180-240V
Product Size: D800*W520*H180mm
Shell Material: Stainless Steel #201/#304
Glass Size: 330*330mm, 4mm thick
Cookware Size: 340*340mm
Switch Control Way: knob switch
Package Size: D900*W610*H240mm
Net Weight: 15.6KG
Product Catalogue
Quote Me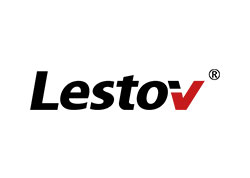 Features & Advantages:
Anti-slip feet design can prevent the hob from moving.
The power of each flat burner can be controlled individually.
It can be used as a countertop stovetop and a built-in cooktop.
Double burner cooktops are suitable for multiple batch orders.
360-degree knob switch, convenient to cook, Precise fire control.
 4mm thick highlight glass-ceramic, one burner can bear 125KG.
Lightweight design can be used outdoors, camping, or as portable.
A safety system protects the equipment and extends the service life.
 95% of energy efficiency, faster cooking, and minus energy dispersion.
Twin-turbo cooling fans remove waste heat and protect heating elements.
Choose from a two-burner flat-panel stove, or a flat-panel stove and a wok.
The 330*330mm heating range fits the bottom of the pot and heats it instantly.
Commercial induction cooker manufacturers support customized products, OEM/ODM.
 8 firepower settings with different power allow you to cook food in any induction-compatible pan.