Key Features
Voltage: 110/220 V
Wattage: 0.18 kW
Dimensions without hopper: 45x30x33h cm
Dimensions with 8.5 lt hopper: 45x30x63h cm
Dimensions with 13 lt hopper: 45x30x73h cm
Weight: 27 kg
Hopper capacity: 8.5 – 13 L
Product Catalogue
Quote Me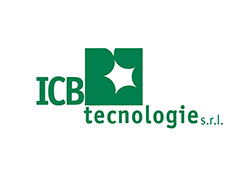 DOSICREAM is a professional dosing filling machine for pastry shops, created to speed up the dosage by injection for products such as cannoli, croissants, bagels, fritters, donuts with cream, jam and chocolate.
Dosicream is composed of a stainless steel frame and gear hopper unit with a capacity of 8.5 litres or 13 litres. The great versatility of Dosicream, dosing machine for cream and chocolate, is made possible by the wide range of accessories to meet any production requirement. Dosicream is easily washable, as it allows you to remove the hopper, hopper unit, gears, adapters and nozzles separately.
Dosicream, professional dosing filling machine for creams and chocolate, works in three modes: manual, automatic and sequential. In manual mode, the dosing machine will dispense the product until you release the handle/pedal, ensuring that the user has maximum flexibility during processing. In automatic mode you can set the quantity of cream to be dispensed in advance and Dosicream will dose the product with precision. In the sequential mode you can initially set the amount of cream to be dispensed and the pause time for working continuously with the dosing filling machine.
The electronic card allows you to save nine different programs for quick use of the dosing machine. The different selectable modes and adjustment of the dosing time, drop-stop and the pause time, allow the dosing filling machine to adapt optimally to all production requirements.