Key Features
Max temperature setting: max 250° C
Baking time: min 3′ – max 10′ adjustable with digital timer and countdown timer with buzzer
Wattage : 3.2 kW
Voltage: 110/220 V
Dimensions: 44x57x42h cm
Weight: 30 kg
Code: 07.FCTN1
Product Catalogue
Quote Me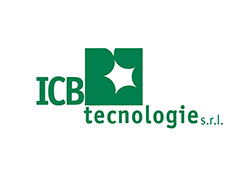 Cook-Matic is a professional machine for tartlets. Cook-Matic allows you to form and bake tartlets with shortbread, savoury, shortcrust and puff pastry. Through the coupling of the two plates, Cook-Matic allows you to obtain tartlets of various shapes and sizes ready to be stuffed and decorated as desired.
Cook-Matic, tartlet baking machine, is simple to use: just set the desired temperature, the time required for cooking, and press Start. An acoustic signal will tell you when it is finished cooking. The product obtained will then have the qualitative characteristics and taste of home-made tartlets, but with considerably lower production costs.
Innovation: the Cook Matic tartlet baking machine allows you to set two different temperatures between the upper and lower plate to provide for a perfect baking of the product.